A quick visit to modern furniture stores in Los Angeles can give you new ideas on how to redecorate your home with mid-century pieces. While not particularly new, mid-century furniture can give spaces a classy, retro feel.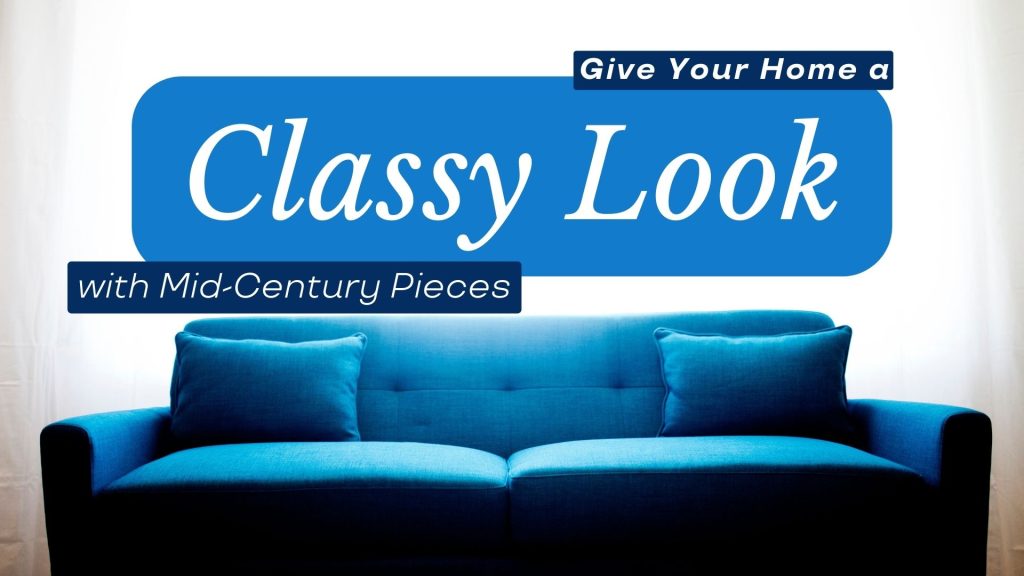 Mid-Century Modern in Detail
Mid-century modern encompasses furniture from the middle of the 20th century. The movement falls arguably between 1947-1957. It follows the modernist movement from the end of World War I.
Mid-century modernism was America's take on Bauhaus and International movements. It focused on cleaner, minimalist, and organic styles, and changed how America's homes looked like. In addition, this style emphasizes openness in space.
Sofas and Beds: Icons of Mid-Century Furniture
Mid-century furniture is characterized by clean lines, international materials, vibrant colors, and good patterns. Here are the things that distinguish mid-century design in each furniture type.
✔️ SOFAS
Clean lines and vibrant colors characterize Mid-century sofas. Below are the most common types of mid-century sofas:
🔵 Chesterfield – Chesterfields are renowned for tufted backrests. The aesthetic creates a classic look that is popular with homeowners.
🔵 Sectionals – Sectionals are known for having detachable parts. Its detachability allows you to reconfigure the sofa in any form. Examples are U-shaped sofas and L-shaped sofas.
🔵 Lawson – Lawson sofas are made of cushions that can be detached from the sofa frame. The backrests are large pillows, giving these sofas a cushioned and comfortable sit.
✔️ BEDS
Just like sofas, mid-century beds are minimalist in composition, eschewing elaborate post designs for simple, clean lines.
Majority of mid-century beds are made out of hardwood. Common hardwoods used for mid-century beds include:
🔵 Elm – Elm is a favorite of carpenters because it can resist splitting. It is lighter in color than other woods, and resistant to water, which makes it ideal for other items like mid-century coffee tables.
🔵 Rosewood – Rosewood is a fragrant smelling hardwood that is used for exquisite furniture pieces. It is typically dark red/brown color, and extremely durable.
🔵 Oak – Oak is composed of two varieties, red and white. It is famous for its durability, which makes it suitable for furniture pieces like tables and desks.
🔵 Teak – Teak is a strong tropical wood, derived from Southeast Asia and Africa. Since it is a rare and expensive wood, it is reserved for the best furniture pieces.