Visit Modern Furniture Stores in Los Angeles and Give Your Living Room a Fresh New Look!
It's that time of the year again when modern furniture stores in Los Angeles are stocking up on new pieces in their inventory. This is the perfect opportunity for you to shop and take home new pieces for your living room!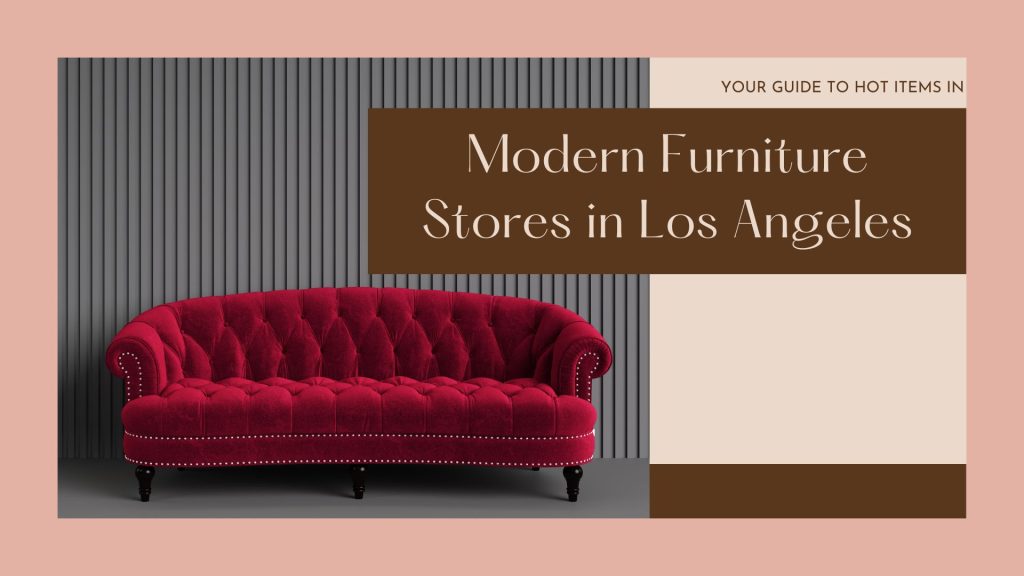 Now's the Best Time!
With new trends and furniture stocks in the market, now's the best time for you to spruce up your place with modern furniture pieces. If you still have good, functional pieces in your house, you'd think that it might be too soon for a makeover. However, that's not always the case. Updating several furniture pieces offers many advantages.
✅ Refresh your room's appearance
Placing new pieces of furniture helps in updating the style of your home. With a contemporary look, not only will your room look fresh; it will also look more appealing and welcoming to your guests.
✅ Maximize available space
The perfect living room is one that is neither too cluttered nor too cramped. If your living room is too crowded, it might be time to renovate the space and place new furniture pieces. Likewise, if it still has room for a few tables and accent pieces, buying new modern living room furniture will bring new energy into your space.
✅ Increase room comfort
If you've had the same living room furniture for five years or more, they may be starting to look worn out. Your wooden coffee table may show splinters and scratches made by your toddler. Meanwhile, your sofa's upholstery may begin to crack. Instead of continuing to live with these defects, purchase new furniture instead. Your life will be much easier that way!
So, make that big leap and shop for new modern furniture pieces to spruce up your home! Check out the latest items from our modern furniture store in Los Angeles.
Our Selection of Amazing New Furniture Pieces
Here are a few new pieces in our inventory:
☑️ KD-5215 Sectional
This is a nicely designed modern sectional that has a well-appointed plush seat and back cushions. Clean and sophisticated-looking, this sofa is perfect for good lounging and entertainment.
☑️ Brink Custom Sofa
While the Brink Custom Sofa is a mid-century sofa, it can fit easily in any setting. The seat is tufted and has a fitted back to give the Brink a clean design.
☑️ 216 Sofa
This sofa has a gloriously comfy design. It is made of soft touch materials and high grade stitched Italian leather at the front and back. The cushion comfort is not too soft or firm, so it is not disruptive to the touch.
Create a Modern Living Room with Furniture Stores in Los Angeles
Give your room a fresh new aura this year with items from Modern Furniture Stores in Los Angeles! Whether it's contemporary or luxury living room furniture you desire, we have it in store for you!