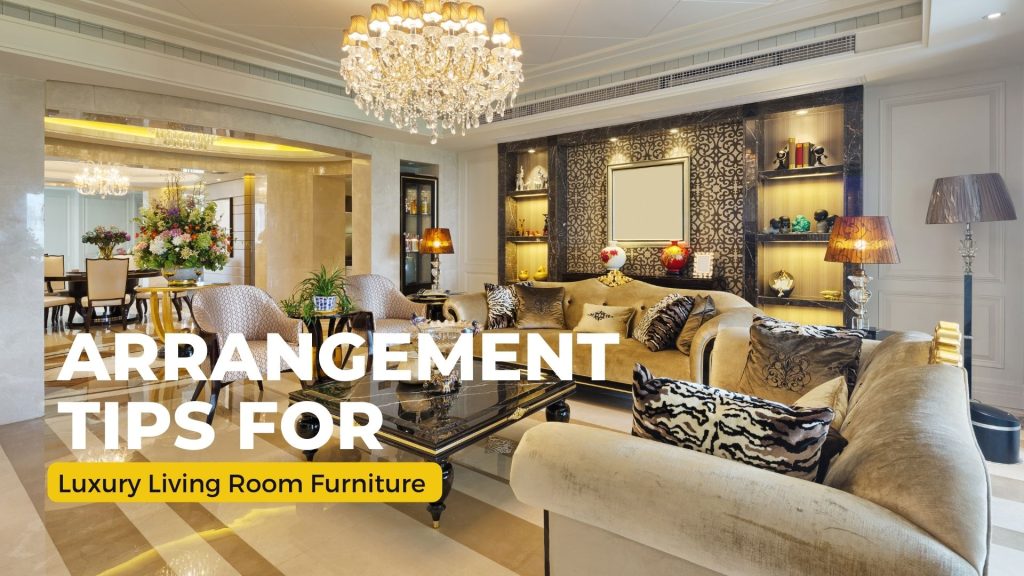 Designer-Approved Tips for Luxury Living Room Furniture Arrangement
Bigger spaces come with unique decorating and layout challenges, but don't let the sheer square footage get the best of you. These designer-approved tips on arranging luxury living room furniture will have you decorating all those big spaces with confident style.
Style Rules for Large Living Rooms
Whether you have a living room with extra high ceilings or an enormous loft, these tricks will help you make that room feel comfortable and balanced:
✔️Display tall, potted plants around the room.
Massive potted trees are an excellent way to fill out vertical heights and awkward, bare corners. Select spaces that have enough natural light to support the plant, or consult with your garden store for more suggestions.
✔️Switch your coffee table with a big ottoman.
The living room can feel empty if you leave too much distance between the coffee table and the sofa. An ottoman can add softness and close that gap while infusing aesthetic interest.
✔️Complete large seating plans with a bench.
An elegant, mid-century bench from modern furniture stores in Los Angeles works well when you need to fill a bare spot across a pair of accent chairs or settled in front of the fireplace. This versatile furniture can also serve as side tables or footstools in a jiffy.
✔️Paint walls in two-tone hues.
If you want to make tall ceilings feel lower than they actually are, play up the coziness level by painting your walls in two-tone shades. An easy way to do this is to tape off a line to mark the division then paint everything below that line. Another natural guide to follow is the wainscoting.
✔️Divide the room with a daybed.
In a huge room, it makes more sense to have two full seating zones instead of one. Separate the two zones using a beautiful day bed from modern furniture stores in LA, or you can also use a chaise if you prefer.
✔️Divide areas with a console table.
Aside from a daybed or a chaise, you can also use console tables to create zones in your large living room. One way to do this is to float your main sofa in the middle of the space, then push your console table behind the sofa for definition.
✔️Fill the space with a sectional sofa.
Modern L-shaped sofas are amazingly suited to accommodate spacious areas. They provide plenty of seating while naturally dividing the room and creating flow. You can also use it to divide the kitchen and living room in an open-plan layout or use it to mark seating spaces.
✔️Set aside an intimate spot.
A fantastic way to maximize space is to designate activity areas around the room instead of limiting it to one function. For instance, you can situate a small card table and surround it with two accent chairs for an instant game and conversation corner. You can also turn an odd corner into a personal reading nook by installing a mini library with shelves and finishing it off with a fabulous armchair.
Spice Up Your Home with Modern Furniture!
Start your redesign with modern living room furniture! Highlight large rooms, maximize small spaces, and beautify the whole house with expertly-crafted furniture.