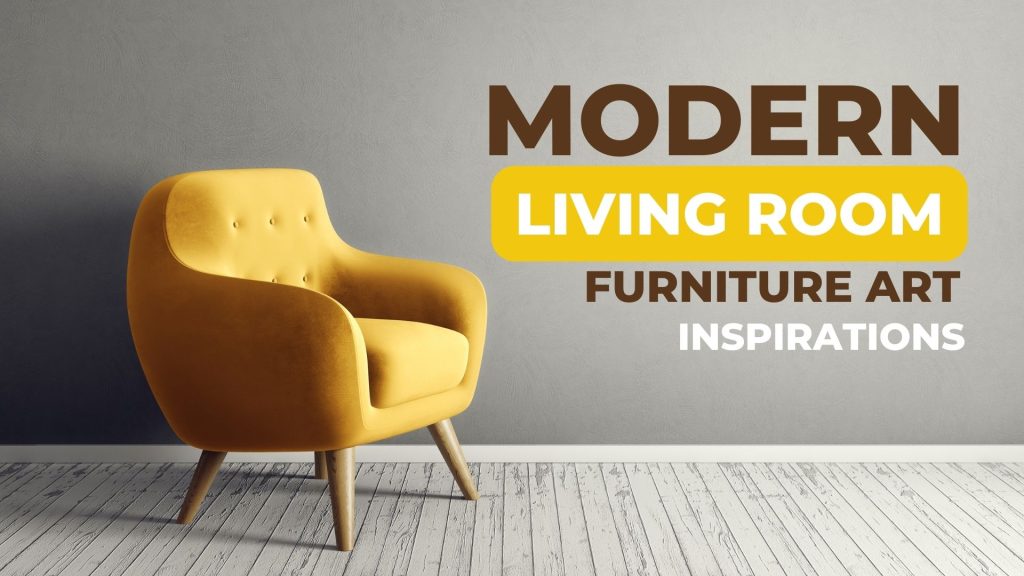 Modern living room furniture serve more than one purpose — aside from holding or supporting objects, they also deliver an aesthetic appeal to the whole space. In fact, even a single flavored piece can easily serve as a perfect anchor for the rest of the room. In this post, we discuss how you can make your furniture design take center stage in your home.
Modern Art Inspirations for Your Living Room Furniture
The influence of well-known artists such as Michelangelo, Leonardo Da Vinci, Vincent Van Gogh, and many others have helped inspire modern design creations. The following design concepts explore a variety of contemporary living room furniture inspirations from these notable artists.
Enhance the character of your furniture's structure with these design inspirations:
Marble White Coffee Tables ( Inspired by Michelangelo)
Michelangelo was one of the most famous sculptors of the 16th century known for creating the statue of David using marble. Now, marble has made a modern comeback in the furniture and interior design arenas. This design concept has paved the way for some of the unique living room design ideas that we have in the modern day.
✔️ Invest in a statement piece of marble furniture for a sturdy and high-end centerpiece.
✔️ Add a pinch of marble to your coffee tables for the right pop of color to your neutral space.
✔️ Consider using marble coffee tables as center tables since they are strong and sturdy and will last a lifetime.
Pop Art-inspired Couches (Inspired by Andy Warhol)
Andy Warhol was a major leading figure of the pop art movement in the 1960s. He is known for his bright colored portraits of celebrities such as Marilyn Monroe, as well as the very famous Campbell's Soup logo design. His creations have inspired a lot of modern artists to incorporate pop arts into modern living room designs.
Add a unique touch to your living room couch by incorporating some pop art-inspired designs:
✔️ Get a couch that's brightly colored or uniquely shaped to give your living room an extra 'pop.'
✔️ Use vivid and strong colors for your furniture designs.
✔️ If you're into comics, you may choose your favorite comic prints and have them printed out on your couch.
Polka Dot-adorned Throw Pillows ( Inspired by Yayoi Kusama)
Yayoi Kusama is a Japanese artist known for her abstract style, particularly in using polka dots. Liven up your living area with some polka dot-adorned throw pillows to mix and match with your mid-century modern furniture in Los Angeles:
✔️ Add comfort and style to your sofa and seat.
✔️ Complement your contemporary decor scheme with polka dot throw pillows with bold solid colors.
✔️ Make your living room appear striking and fun by placing polka dot throw pillows against a black couch or chair.
Get Inspired with Furniture Stores Los Angeles
What are you waiting for? Get ready to turn your modern living room furniture into a work of art with modern art inspirations from these notable artists.