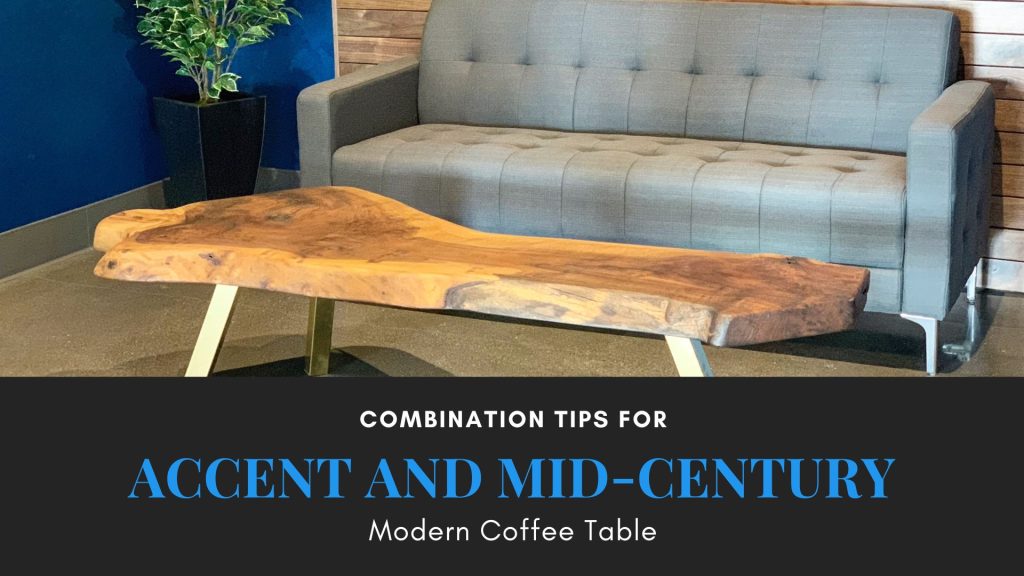 Matching Tips for Mid-Century Modern Coffee Table and Accent Tables
A matching, symmetrical set of furniture can transform the average room into a sharp space. Two furniture pieces that can achieve such a feat when properly combined are the mid-century modern coffee table and the accent table. Craft a cohesive yet visually interesting living room by combining your accent tables and coffee tables with these smart ideas from furniture stores Los Angeles.
Mixing and Matching Coffee Tables and Accent Tables
Coffee tables sit lower to the ground and are designed to fit in front of a chair or sofa. Accent tables, on the other hand, are typically placed between couches or by entryways. They are used to hold small items and decorative objects such as lamps, vases, pictures, mail, and keys.
Coffee tables and accent tables already look great by themselves, but together, they can make a powerful design statement. Follow these combination tips for a flawless mix:
Stick to one material type to blend the look of your accent table and mid-century modern coffee table, then explore its options. If going for wood, for instance, mix different woods and finishes. Mango, teak, ash, oak, and other types vary in hue, pattern, and style. Do you prefer metal? Find the best combination of bronze, gold, silver, brass, and copper that appeals to you.
Feel free to experiment with materials as well. Whatever materials you choose for your tables, however, make sure to stay with all warm tones or all cool tones for consistency.
Accent tables and coffee tables from modern furniture stores come in a wide range of shapes, making it easy to mix and match various configurations. Classic combinations include oval coffee tables with square accent tables, and round accent tables with long, rectangular coffee tables.
This approach is most effective if you keep the size of both tables proportional to the space. That way, their stylishly contrasting shapes won't disrupt the flow of the room.
Customizing the Match
Having a hard time deciding which tables to get? Consider investing in personalized pieces. Much like other prominent furniture such as the modern office desk, a customized pair of accents and coffee tables can take your living room to new heights. Here are some tips to elevate your bespoke furniture pairing:
Go the extra mile by customizing not just your coffee tables and accent tables, but your sofa set as well.
Keep to a single theme when decorating your coffee table and accent table to maintain their visual coordination.
Use a consistent color palette for both tables for a cohesive look.
Stay with a consistent style, such as mid-century modern, to streamline your aesthetics.
These coordination tricks are not just applicable to accent tables and coffee tables. Use the same principles to pull together the look of your modern office furniture, kitchen, bathroom, bedroom, and more!
Explore More Furniture Combinations
Successful furniture coordination begins with high-quality custom pieces from modern furniture stores Los Angeles as you can check out the many ways our stylish furniture choices can be mixed and matched!