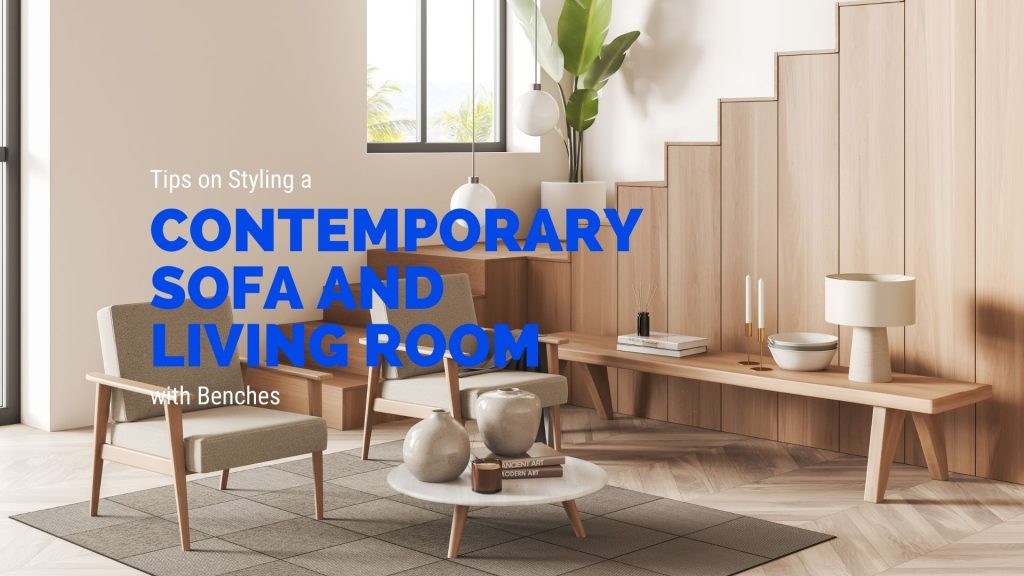 4 Ways to Use Benches as a Bold Alternative to Contemporary Sofa
Compared to the contemporary sofa, most people treat an indoor bench as a filler for empty spaces such as beneath the window or in an entryway. Once you discover its numerous uses, however, you'll quickly realize that it's one of the most valuable investment pieces you can add to your home. Make the bench your new favorite piece of furniture with these décor ideas from furniture stores in Los Angeles!
Creative Ways to Use a Bench in the Living Room
Instead of relegating the versatile bench to one corner of your living room, pull it into the heart of your seating arrangement for an unconventional yet beautiful update to the space. Try experimenting with these arrangement tips:
Use it as a coffee table.
Pack an extra punch into your living room by replacing your old coffee table with a mid-century bench. Modern furniture stores offer diverse bench styles, from plush and tufted options to industrial and minimalist ones.
A bench gives you the same amount of surface area like a coffee table, but it can instantly turn into extra seating or a footrest when needed.
Anchor your floating sofa.
"Floating" contemporary sofas in Los Angeles is an interior design hack that involves placing the set in the middle of the room, away from any walls. However, this usually leaves some unused space that can be challenging to work with.
Push a bench against the back of your sofa for a multi-purpose solution. If you have company, your guests can use it to stash their jackets or purse. You can also combine it with the rest of the sofa to expand seating.
Place it as a divider in open floor plans.
Executed well, open floor plans can give you a breezy space with amazing flow. However, it can be a struggle to divide the space into different zones, especially when you have a large living room.
Create a sense of division by placing a bench between specific areas, such as in the middle of a formal seating arrangement and a casual entertainment area. Unlike a full wall or tall shelving, it will maintain the open layout without adding visual bulk.
Use it as hidden storage.
Benches are not just great for sitting and decorating; there are bench designs that incorporate smart storage in the bench itself. This is particularly useful if you don't have a lot of extra space in your living room to fit both shelves and seats. Benches with storage are an elegant way to prevent clutter while enhancing the look and feel of your living room.
More Bench Placement Ideas
Since a bench is lighter than a sofa set, it's easy to repurpose this piece of furniture in Los Angeles if you get tired of having it in one place. Here are more ideas on where to place a bench:
✅ At the end of the bed as a footboard and extra seat
✅ At the dining area to extend seating
✅ In a walk-in closet
✅ Under a big console table
Explore more ways to update your home! Aside from elegant indoor and outdoor benches, contemporary living room, bedroom, dining room, and office furniture you can also visit heritage fine furniture for more inspiration for your next home makeover.