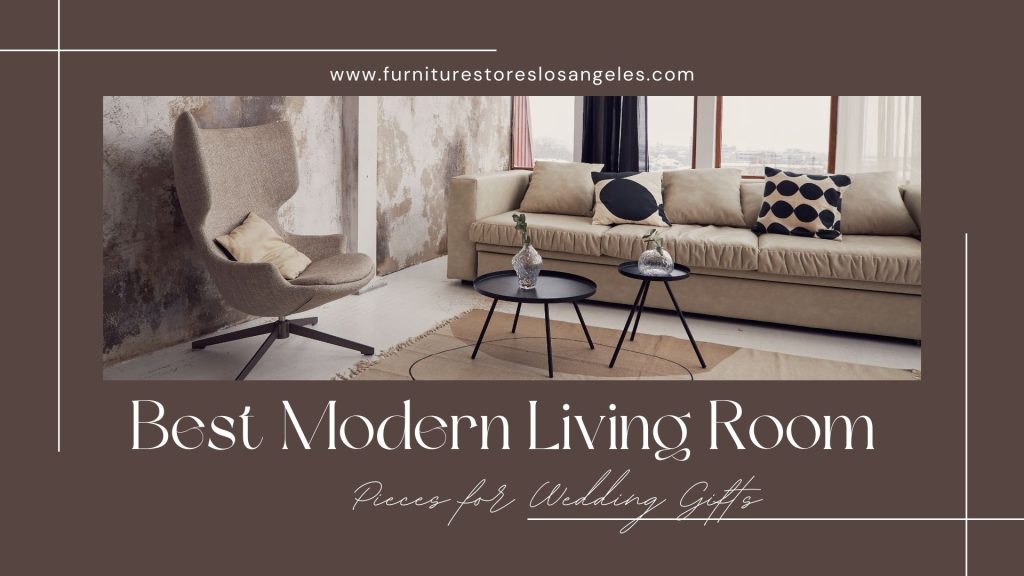 Personalized Modern Living Room Pieces for the Newlyweds
A wedding is a celebration of two people united in marriage — and what better way to rejoice with the newlyweds than with a thoughtful gift! Modern living room pieces are some of the best wedding gift ideas, perfect for couples starting a new life together. Read on and discover gift inspirations in this post.
Unique Gift Ideas for the Newlyweds
Newlyweds deserve nothing but the best for the next chapter of their life. Here are some of the best living room pieces you can give to the lovely couple to help turn their house into a home:
✔️Three-seater Sofa
A living room would not be complete without a comfortable, three-seater sofa. This type of sofa is an excellent addition to the newlyweds' home since it provides a comfortable, spacious seating where they can simply relax together while having late-night conversations or watching the television together.
Three-seater sofas typically come in various shapes, colors, and sizes. As such, it is best to ask the couple in advance about the theme of their house so you can choose the type of sofa that best fits their house design.
✔️Modern Coffee Table
Simplicity speaks volume when it comes to the best pieces of mid-century modern furniture in Los Angeles — and a modern coffee table perfectly captures this idea. Give the newlyweds a fresh start with a modern coffee table that brings a bit of bold and modern flair to their living room.
Modern coffee tables from furniture stores in Los Angeles come in different shapes and colors. Make sure to choose a style that's both durable and appealing to the eyes. If you're not sure of the couple's theme for their new house, opt for a furniture piece with a clean, simple finish. This way, it will easily blend into any space while still showing off the furniture's natural beauty.
✔️Picture Frames
You will never go wrong with a personalized photo frame for the newlyweds! Picture frames are a great addition to any contemporary living room, mainly due to the following reasons:
They provide a space where the couple can display their photos together and relive their captured memories.
Picture frames are the best way to protect photos from natural and human damages.
They add more definition and color to photos that lack vividness.
They make the room look more stylish and contemporary.
✔️Bookshelves
Functional bookcases are some of the best wedding gift ideas. They come in various designs and serve multiple purposes. Plus, they give every home a unique feel because of the objects they display.
To be safe with your design choice, select a bookshelf with bare design and simple color like white or beige. This way, the couple can choose which color to paint to match their living room.