3 Tips on How to Maximize Your Purchase from a Modern Furniture Store
A modern furniture store is all about stylish and functional pieces that won't cost you an arm and a leg. The options on what you can get are practically endless and can add a new style and dimension to your home! The most important consideration, however, is how you can score great deals in such an extensive inventory.
Modern Furniture Purchasing Tips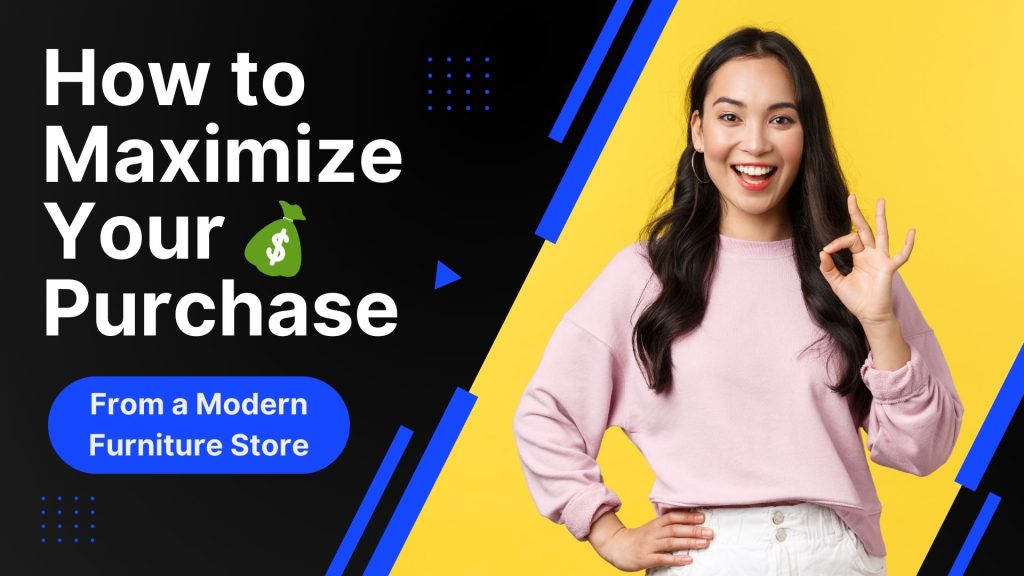 Los Angeles is one of the best places to get high-quality furniture for a reasonable price. The best furniture stores in Los Angeles boast of several unique selections where you can find almost everything from bedroom furniture, dining room sets to office furniture and modern living room décor.
Here are some tips to help you find great deals without breaking your bank and sacrificing your home's aesthetics:
Don't settle for the first thing you see.
This is one of the most common mistakes of furniture shoppers. Don't make the same mistake. Be sure to set a day for furniture shopping so you will have ample time to visit various stores and explore their inventory.
Modern furniture stores in Los Angeles are teeming with furniture and décor options for your home-sweet-home. You just have to be patient and be very selective to find the right furniture pieces for your space. Don't settle for the generic. Make your space stand out with unique modern home décor. If you have a preferred design and material, feel free to ask the store personnel if they have what you're looking for. Doing this will make your furniture shopping more convenient!
Choose the right furniture.
The perfect furniture addition creates balance and increases the aesthetic appeal of the place. When choosing the right furniture, consider the following factors:
✅ Comfort
✅ Quality
✅ Size
✅ Aesthetic appeal
✅ Among others
Remember to measure your space to help you narrow down your furniture options. Take note of the furniture-to-wall clearance so you don't select pieces that are too big for the area. Your home should be a place of comfort, so carefully choose each piece you plan to purchase.
From choosing the right materials and colors to selecting the perfect furniture for your home, it is vital that you test the quality. The higher the quality, the more worthwhile the purchase! Here are some tips to help you:
✅ Check the furniture for rips, scratches, stains, and other unwanted elements.
✅ Test the wood quality by running your fingernails across the wood. If it makes visible dents, then it is highly likely that the furniture won't last.
✅ For sofas with removable cushions, unzip the seat cover and examine the inside. There should be a block of foam wrapped with protective coverings such as cotton or Dacron.
✅ Test the feel and durability of the furniture by sitting on various spots.