Modern home décor has been taking numerous homes around Los Angeles to the next level for many years. The level of aesthetic inside any home is essential—and with the right balance between creativity and style, you can get more creative with how you would want to present your home.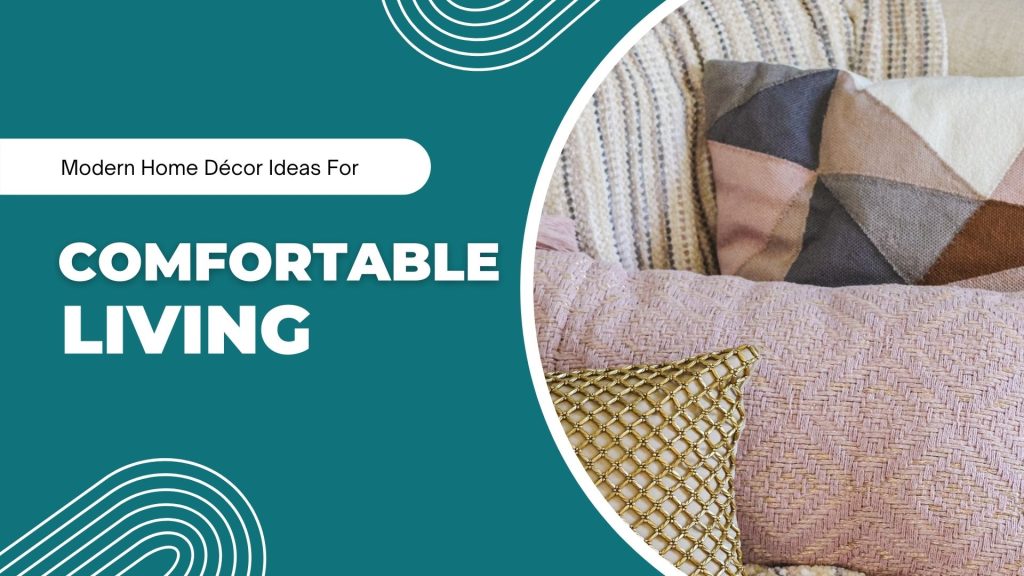 How Modern Décor Ideas Make Homes More Comfortable
Of course, there is a fine line between aesthetic and comfort. While it can be great for your home to look fab, it's not worth it if you're not comfortable lounging in it. These modern home décor ideas can elevate the level of comfort inside your home!
Throw pillows are some of the most comfortable accessories you can have for your home, whether they are on your couch or your bed. These come at affordable prices, making it easy for your budget plan.
Sometimes, the temperature can get a little chilly, but fret not! This can be easily remedied with a comforter! A comforter is an excellent addition to your bedroom, as it not only keeps you warm during sleep, it's also an easy fix for your bedding. Plus, comforters are great alternatives if you feel like sitting on the floor during movie nights, adding more space for guests to sit on during special occasions.
It's always great to add a touch of nature in your home, and there's no better way to do that than with potted plants! Various contemporary furniture stores in Los Angeles offer this type of home décor, and in different variants as well. Whether you're looking for a single potted plant or a set of ornaments, they'll surely add a new dimension of natural comfort to your home.
Having guests over for the day means having to look for more sitting room. When there is no room on the couch, an ottoman can be a great piece of furniture to sit on. Not only are these pieces of furniture comfortable for sitting, but they can also provide more storage space for any extra stuff you have laying around. You can even put your feet up on it after a long day when you want to relax in front of a TV!
Relaxing on your couch at night with a good book? A floor lamp is your best friend! It can provide the right amount of light and also perfectly accentuate the interior of your home.
Get Creative with Furniture Stores Los Angeles
Every piece of furniture in your home is a valuable asset, and if you're looking for the best place for modern home décor, look no further than Furniture Stores Los Angeles!