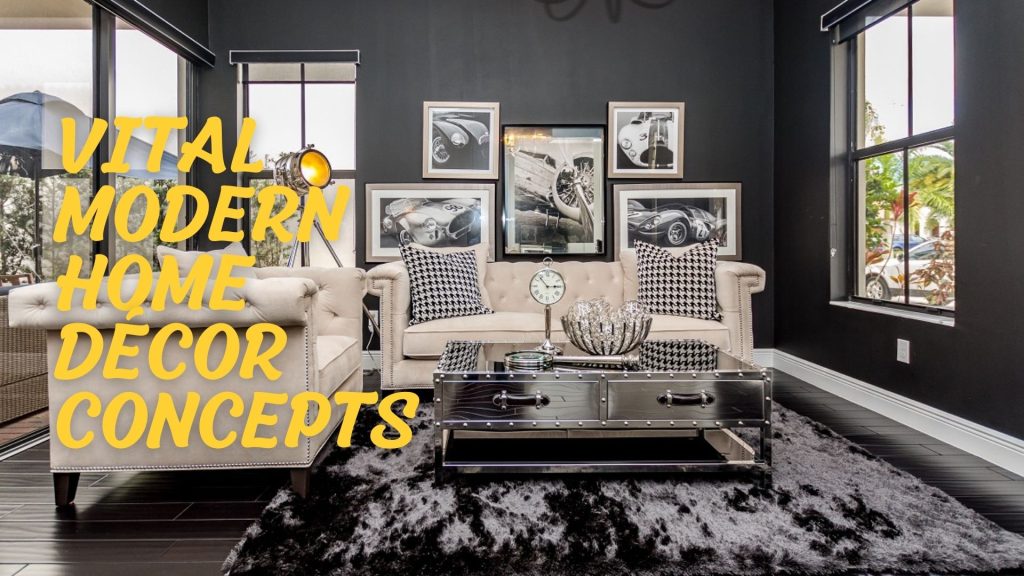 Vital Modern Home Décor Concepts You Should Take Note Of When Designing Your Living Space
When blending modern home décor into your house, you enter into a pressing dilemma. How do you mix and match decors in your home without disrupting the chemistry? First, learn and understand the concepts that govern the art and science of decorating a house. This will allow you to create a seamless environment in your home.
Here are a couple of concepts you must keep in mind when decorating your home's living space.
Promote Chemistry with Lines
Any contemporary space contains a semblance of lines. These lines are either straight or curved shaped. They appear in bare walls and sculptures, which make each element in the house distinct and unique.
The key is to capitalize on the elements in the structure. For instance, if you have exposed pipes from plumbing, you have to harmonize them with the rest of the room. You can blend them in with the surroundings by painting on them or making them stand out by coloring them in contrast with the rest of the wall.
Carefully Consider the Colors in Your Design
A modern room does not necessarily have to be all neutral or minimalist. You should also employ accents to give a room some pizzazz. In that way, you can put your own imprint on the room.
For example, if you have a dark gray room as your base, you can fill it in with brightly colored home decors. It may be a standalone lamp or a coffee table. Either way, these objects will serve as the accents for your minimalist room. A standout object gives a tinge of distinction, making the room truly your own.
Be Creative with Artwork
Whether or not you love wall art, you must admit that it can do wonders to a room. The art should tie in with your decoration attempt. When hanging the art, select frames as varied as natural wood or matte black, and so on. Put them close together so that they serve as a focal point.

As for the art pieces, try to have a common theme. Make it all either "Picasso- style abstract" or " Van Gogh-impressionistic" to keep a harmonious order to the room.
This also rings true for the sculptures; make sure all carvings share a particular theme. Now's the time you put that collection of Buddha sculptures from your Cambodian trip to good use. The less divergence when it comes to artwork, the more desirable the results.
Spice up Your Living Space with Modern Home Decor
Attending to the concepts that govern modern home decorating will help you develop surprisingly harmonious designs. When you need the latest décor to spruce up your home, keep in mind these modern home décor tips to spice up your living space.