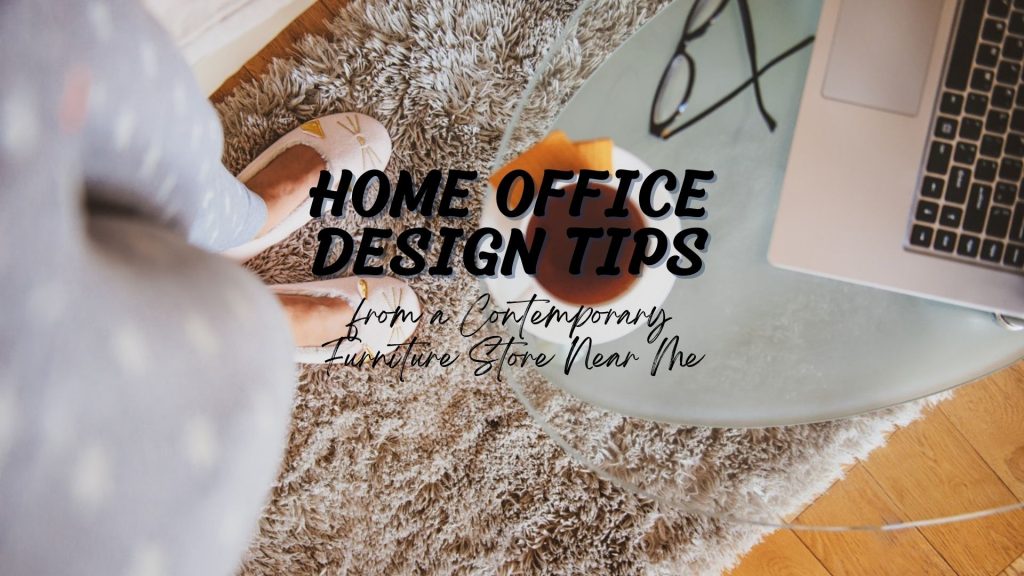 4 Design Tips for a Quieter Office from a Contemporary Furniture Store near Me
A peaceful home office has a big impact on your productivity. All the hustle and bustle that goes on around the house, however, can make it difficult to concentrate on your work. Visit a contemporary furniture store near me and use these tips to carve out a quieter, more work-conducive space amid the noise and distractions.
4 Furnishing Tips for a Quieter Home Office
Not everyone has the luxury of having an extra room just for their home office. However, this doesn't mean you can't have a space where you can get work done despite the naturally occurring distractions around your house. With just a few pieces of contemporary furniture, you can carve out a quieter workspace that improves your focus and boosts your productivity:
Flooring has a major effect on the acoustics of a space. If a grand redesign of your floors is not in the budget, go the easier route by laying down lush carpeting from a modern furniture store in LA. This plush addition effectively absorbs sound while providing a softer, warmer surface for your feet.
Block noise with shelving.
Hit two birds with one stone by adding mid-century shelving to your contemporary office furniture shopping list. It serves two purposes: providing additional storage for your things and preventing too much noise from getting into your space. It's also a practical way to create a partition between your office and the rest of the house, especially if you're following an open-floor layout.
Add a cushioned chair or two.
Like the carpet, plush seating also helps reduce noise levels by absorbing sounds. Consider adding a small couch to one corner to make your brainstorming sessions and nap breaks more comfortable. You can also add a couple of padded accent chairs to expand seating and lower noise. High-backed chairs are also a great option as they offer the same advantages with excellent lumbar support.
Paint your office with calm colors.
Sometimes, a distracting home office environment isn't just due to excess sound. It can also be a product of confusing color schemes. Decrease the visual noise of your workspace by painting your walls with soothing, productivity-boosting colors.
Consider dark blue, olive green, and deep yellows. You can also hang a painting that depicts a serene outdoor scene, display a few plants, and hang some statement lighting. Keep these in mind when you go shopping in a contemporary furniture store near me to make your home office cozier.
Ideal Locations for a Home Office
The office furniture tips above don't just apply to existing home offices. They're also helpful if you're still at the planning stages for your workspace. Not sure where to set up your home office? Here are some top spots:
✅Bedroom
✅Kitchen
✅Patio
✅Under the stairs
✅Foyer
Wherever you decide to set up your home office, the four tips above will help you maintain peace and quiet even in a busy household.