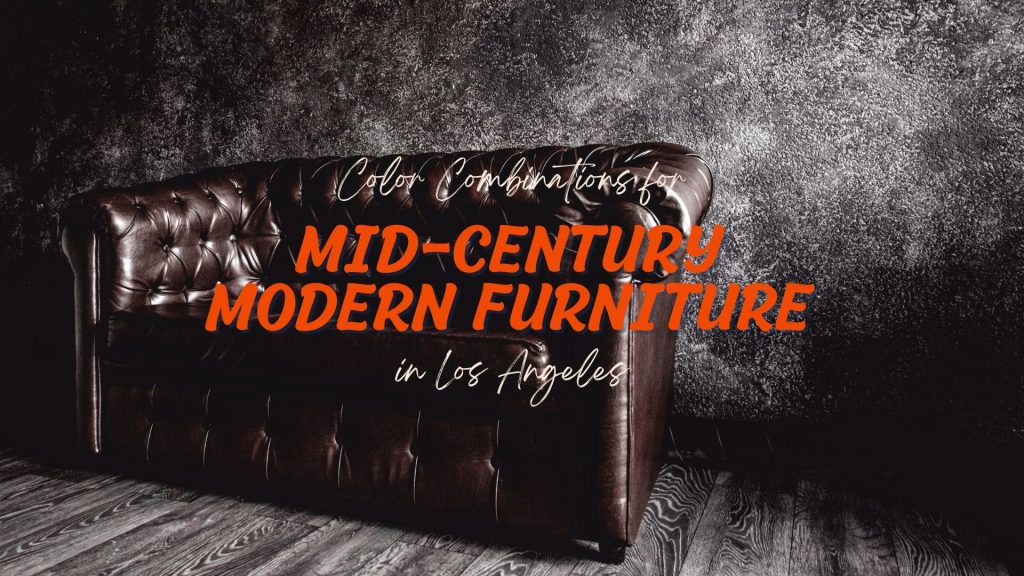 Blending Colors for Mid-Century Modern Furniture in Los Angeles
The beautiful, streamlined aesthetic of mid-century modern furniture in Los Angeles continues to be as popular as when it debuted almost 70 years ago. The simple and clean lines of this style, combined with its curved organic shapes, have made it a staple in interior design.
Mid-century modern furniture is not just about stylish shapes. Its hallmarks also include unique color palettes. Ranging from pretty pastels to vibrant hues, consider applying these four classic color combinations to enhance your home's mid-century modern theme.
4 Ideal Color Combinations for Mid-Century Modern Furniture in Los Angeles
These color palettes are carefully chosen to accentuate the sleek lines of mid-century furniture. They also go well with other shades if you wish to expand your space color scheme. Consider these four combinations for your next interior design project as recommended by furniture stores in Los Angeles :
Its earthy, simple flavor has made wood a distinct material in mid-century modern style. This is especially effective in homes with expansive glass windows to intensify the natural elements visible from indoors.
An excellent way to style up an earthy aesthetic without disrupting its harmony is by using a color palette filled with creamy whites, brown leather, and organic wood tones. The muted combination will bring out the best in both your mid-century modern furniture and other design features.
Use different shades of pink to add playfulness to your mid-century modern space. Consider integrating deep and pastel pinks using textured fabrics or patterns. Infuse the look with elegance by adding neutral browns to the mix.
Don't go overboard with this approach; a few pieces with pink shades are enough to make basic mid-century modern furniture in Los Angeles come to life.
Earthy and vibrant, brown and orange are a mid-century modern classic. Orange highlights the angles of the furniture, while brown helps tone down its brightness. Their warm nature instantly makes mid-century spaces sophisticated and welcoming.
This elegant combination infuses richness to a mid-century modern living room. Ivory tones offer a serene background for lively teal, while woody browns ground the whole look together. These shades are ideal for minimalists who want to stick to subdued colors while still making a statement.
Invest in mid-century modern furniture with sleek chair legs to accentuate this aesthetic. Then, complete the look by adding pops of gold and black in the form of accessories.
More Mid-Century Modern Design Tips
Once you've selected the color combinations you want for your space, go the extra mile with your mid-century modern furniture design with these tips:
Keep accessories to a minimum to highlight the simplicity of the style.
Blend rectangular and round furniture pieces to create a geometric scene that's a marker of mid-century modern aesthetics.
Combine materials such as plastic, glass, metal, and wood to add more visual interest to the rooms.
Discover Signature Mid-Century Modern Furniture
The best way to execute the mid-century modern theme is through original furniture pieces that embody the style. Find beautiful, unique mid-century modern furniture pieces for your contemporary living room by visiting any furniture stores in Los Angeles.