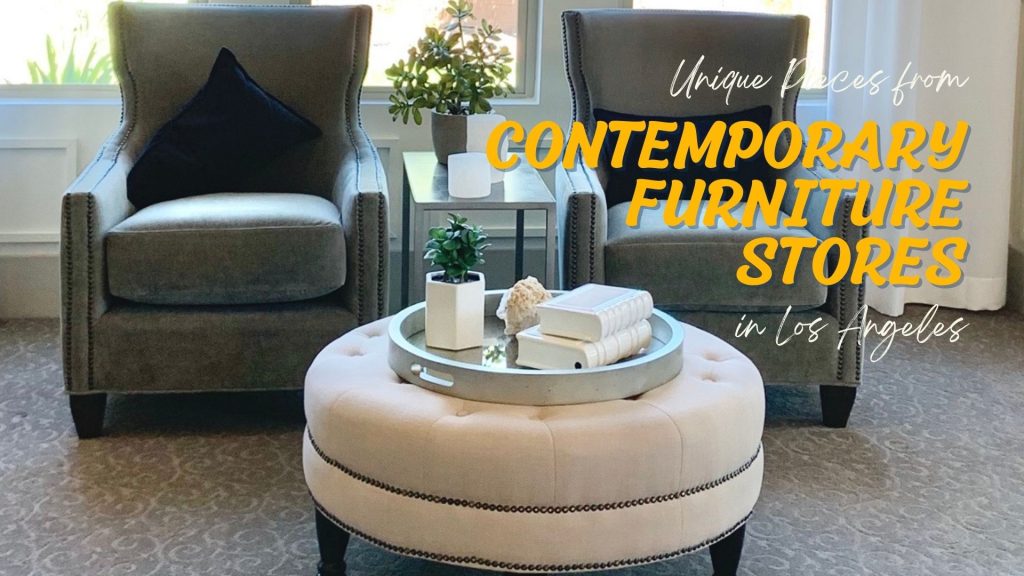 The Most Intriguing New Pieces from Contemporary Furniture Stores in Los Angeles
With so many stylish and multifunctional furniture out there, there's no shortage of statement pieces that are worth your investment. For a truly unique look, steer clear of typical designs when furnishing your space. Inject life into your home with these exciting furniture items from contemporary furniture stores in Los Angeles.
Attractive Accent Chairs
Contemporary chairs, with their sleek looks and high-quality materials, are often more eye-catching and comfortable compared with most furniture pieces. Consider these gorgeous seats for your home:
Made of tailored leather, the A-831 Accent Chair gives you a warm, comfortable cushion whenever you need rest from a weary day. With its magnificent form, cool gray color, and sturdy steel frame legs, it gives off a sophisticated vibe that offers the perfect style for any space.
Best used for:
Lounging in your living room
Adding an extra seat in your bedroom
Complementing your dining ensemble
For a chair that never goes out of style, the Madrid Chair shows class in its finest form. It boasts a posh tufted back and seat, that's made from individually hand-sewn squares. Its elegant design makes it a great selection for any home.
Best used for:
Sitting in front of your TV
Admiring your bedroom's window view
Complementing a sofa set
Innovative Lighting Fixtures
Settling for the conventional bulb and fluorescent lamps can set back your interior design. Brighten up your space with these inventive pieces of lighting furniture:
With its pronounced geometrical shape and its symmetrical details, the Sedona Table Lamp is the type of fixture that you would be proud to own. It features a base made of exquisite walnut wood, a brushed steel finish, and a cork crafted shade. It is a prime example of contemporary office furniture.
Best used for:
Lighting up your desktop
Giving your bedroom a peaceful aura
Brightening up the corners of your living room
Interfold Lumalight 48 Series Floor Lamp
This one-of-a-kind designed floor lamp has an intriguing shape that makes it a must-have piece for art lovers. Designed by Roland Simmons, its light intensity is softened with innovative materials and dynamic lines. It's the perfect blend of function and form.
Best used for:
Providing a brilliant focal point to your bedroom
Illuminating your dining room
Increasing the luxurious vibes of your living room
Charming Dressers
Enhance your interior design with tasteful storage units. Invest in these delightful dressers to give your rooms more spark and flavor.
A perfect example of mid-century furniture, the Azara Double Dresser boasts a solid Moso bamboo body, which is 20% harder than Red Oak. Its clean lines and angled tapered legs give it a unique aesthetic. Finally, its rich color makes it a worthy addition to any bedroom or living room.
Best used for:
Storing your valuables in your bedroom
Keeping china dishes in the dining area
Giving your living room a fresh focal point
This mid-century modern dresser is a spectacular combination of mirror and metal. With its three easy-to-open drawers, the Upton Dresser features a timeless design that is a welcome addition to any room. Get it from contemporary furniture stores in Los Angeles.
Best used for:
Complementing your luxury-themed bedroom
Storing your antique items in the living room
Providing a unique background for your dining room