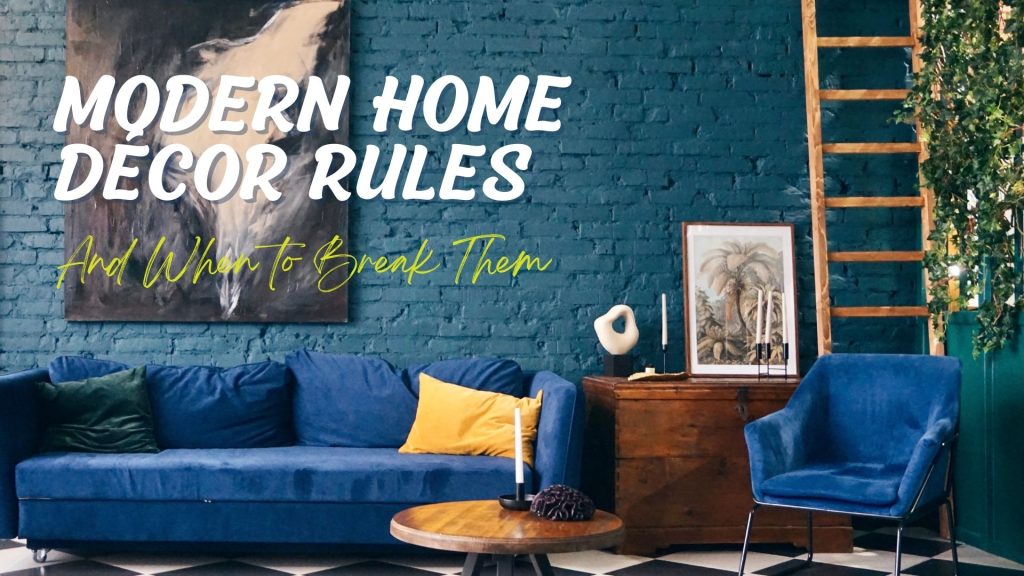 4 Modern Home Décor Rules that Were Made to Be Broken
Over the years, interior designers have established many rules about designing with modern home décor—furniture must always be against the wall, don't mix brown and black, among others. Some have stood the test of time; others, however, are no longer relevant by today's style standards according to furniture stores in Los Angeles.
Break Free of Outdated Expectations
Decorating rules are not made to dictate your style choices. They are meant to help you maximize your furnishing and décor of choice and simplify complicated processes. This is why many interior designers continue to uphold them.
Likewise, the rules below exist for a reason. However, more often than not, there's an equally good reason to break them today.
Every room must have overhead lighting.
For many homeowners, overhead lighting is a given when it comes to interior design, and with good reason. It's the easiest way to ensure the space is consistently lit.
When to break this rule: Whenever you want.
Just make sure you have enough light fixtures on your walls, surfaces, and floors to light the entire room.
Sofa sets should always be neutral-colored.
The sofa and its armchairs have the biggest visual impact on the room they occupy—which is why it makes sense to get them in neutral tones.
When to break this rule: When you want to make a statement.
Bold hues can add life and excitement to a room in a way few other tones can. It's why most furniture stores in Los Angeles carry vibrant-colored sofa sets. If you find the perfect set for your home, don't be afraid to take the risk.
All the legs of seating must be entirely on or off a rug.
The logic behind this rule is that it will keep your floor from being damaged when you move the chair or sofa. Given today's versatile flooring options, however, this isn't necessary.
When to break this rule: Whenever you want.
Visit the many contemporary furniture stores in Los Angeles, and you'll find that most don't follow this rule. Not only is it irrelevant, but it's also somewhat outdated. Most interior designers nowadays would recommend a more "relaxed" look by leaving some legs of the seating off of the rug.
Don't mix patterns and prints.
A lot can go wrong when you mix patterns and prints. You can end up with anything from an eyesore to a senseless aesthetic.
When to break this rule: When you want to add a touch of fun to your space.
Make sure you don't go overboard by keeping the visuals balanced. Be strategic with your patterns. If you're using two prints, one of them must have a wide-spaced design while the other must have a tight-knit pattern.
Spice Up Your Space with Modern Home Décor
Ready to revamp your space with modern décor? Use these tips to pick out the perfect décor for your home:
Explore our accessories. We offer everything from color accents and flooring to mirrors and wall décor. If you have anything specific in mind, use our filter option to find them fast.
Consider the décor's dimensions. If you're browsing through our accessories page, remember to click the item that you want. Determine its measurements. Make sure it fits into your space to avoid purchase mishaps.
Take pictures of the room you want to update. Compare its color scheme and overall aesthetic to potential accessories.