5 Pieces of Modern Office Furniture for Your Dream Craft Room
Whether you love crafting as a hobby or do it as a home-based business, a dedicated craft room will do wonders for your creativity and productivity. Organize your creative chaos with modern office furniture and some out-of-the-box design moves!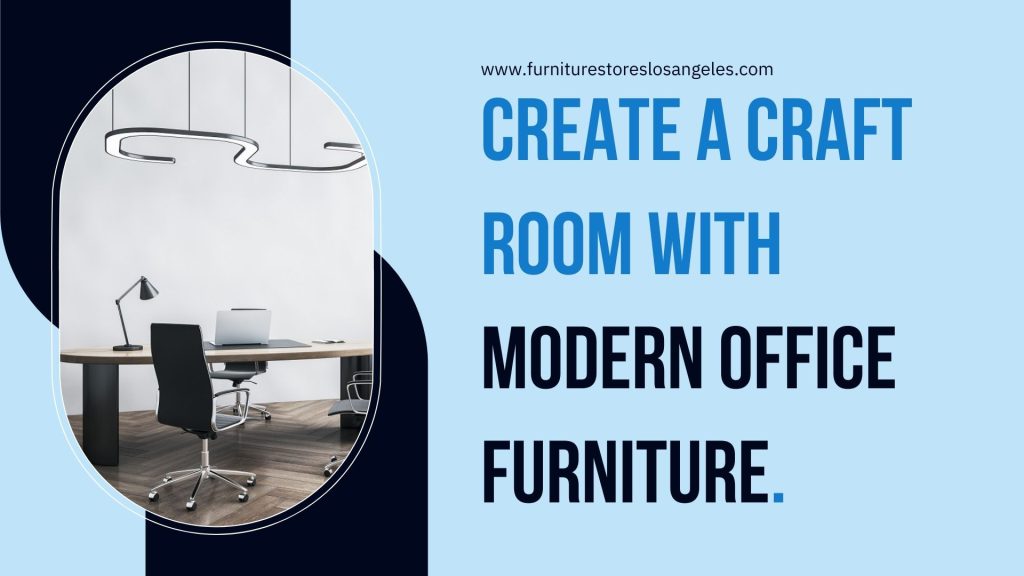 Furniture Must-Haves for Any Craft Room
Contrary to expectations, an organized craft space is the best way to trigger that elusive creative spark! Best of all, you only need five basic pieces of office furniture to get started in your craft room:
A Spacious Work Table
This should be the number one item on your furniture shopping list. You want a craft table that's big and sturdy. It should have lots of room so you're able to spread out your supplies and materials as you wish, with some extra space for you to maneuver.
An Office Chair with Wheels
An ergonomic, comfy office chair from modern furniture stores in LA will come in handy when your creative juices start to flow! When you're completely immersed in a craft project, a chair with wheels lets you move between workstations without missing a beat.
Open and Closed Shelving
A craft room can never have too many shelves. This is your primary weapon against clutter – store your most-used materials on open shelves, and hide away the tools and supplies you don't always use behind closed doors. In addition, most crafters can't resist stocking up on awesome crafting supply deals, and having plenty of storage keeps these out of sight but within easy reach.
A Dedicated Computer Desk
These days, computers have become a vital part of crafting, whether you use it to work with a digital die cutter for scrapbooks or to Photoshop photos of your finished product. Having a special desk for your laptop or PC keeps it safe from accidental spills while giving you easy access when you need it.
Modern furniture stores in LA carry computer desks in different styles – standing tables, mobile desks, and more – so feel free to try them out and find your match.
Countertops
Expanding your craft work area with countertops is an excellent idea if your room is especially big, or if you do crafts with another person from time to time. Your craft bar should be at a standing height to prevent sprains and back pains as you work. Bring in a bar stool or two so you can stay comfortable while working on your crafting counter.
More Tips for Crafters
After picking out office furniture in Los Angeles, it's time to spruce up your creative space some more. Check out these neat tricks:
Divide your workstation into crafting zones according to your needs. One area can be for digital tasks, the other as a painting section, yet another exclusively for photo equipment.
If you're still in the process of selecting which room to make into your crafting space, try to choose one with lots of natural light sources.
Hang inspirational material, to-do lists, photos, bills, illustrations, and everything else you want to see often on customized peg boards or bulletin boards.