More people are working from home than ever, but the home office rarely gets the attention it deserves. An inspirational, efficient home office is priceless for your productivity and state of mind. So if your workspace has lost much of its appeal, give it a fresh burst of energy by changing your modern office desk and other home office design upgrades.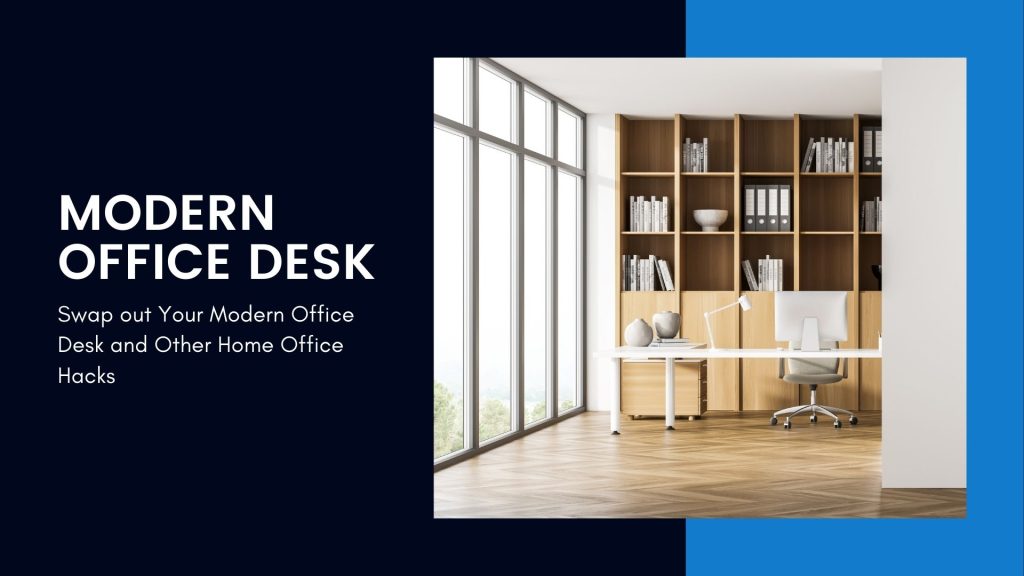 5 Ways to Breathe New Life into Your Home Office
You don't need a grand and expensive redesign just to revitalize your home office. A few pieces from the best furniture stores in Los Angeles will give you everything you need to give your workspace a total makeover. Try these tips:
Consider a standing desk.
Whether you're in the office or at home, one of the worst things you can do is to sit in one position the whole day. Do your health and mind a favor by adding a standing desk to your home office. It gives you a chance to stretch out and break up the pressure and stress on your body while still maintaining your productivity.
Swap out your desk chair.
Who said you need a formal office chair for your work station? Give your home office more personality by swapping out your desk chair for a cozy and beautiful accent chair. Style it up with a brightly patterned throw pillow. It gives your office an unexpected twist and helps you relax even when you're deep into a task.
"Wall off" your office with bookshelves.
Is your office part of an open living room? It can be difficult to work when nothing separates you from the rest of the family and home. Hit two birds with one stone by walling off your home office with a skinny bookshelf. It gives you a peaceful sanctuary to get things done while providing more storage options for your reading materials and work supplies.
Make your office feel homier with lighting.
Instead of using a traditional office lamp that's often too bright and harsh, go for modern lighting fixtures to give your workspace a warmer, more inviting ambiance. Combine task lights, hanging lights, and sconces to introduce layers of lighting. Another great addition is dimmer switches – tone down the lights for some light reading or taking notes, and turn it up when you need max lighting for what you're doing.
Decorate with artistic pizzazz.
Enhance the aesthetics of your home office by displaying some art pieces. Aside from office furniture in Los Angeles, modern furniture stores also carry artworks and sculptural pieces that work great for display or to spark conversation. You can also perch a lovely plant on your desk, or frame your favorite motivational quotes where you can always see them.
Supercharge Your Productivity with Modern Office Furniture
A home office is where you do important work, so it should feel and look amazing. For a fantastic lineup of modern office furniture and limitless customization options, turn to furniture stores Los Angeles!